Trojan Killer Activation Code
How to get and use your Activation Code for Trojan Killer Portable?
In order to activate Trojan Killer please refer to Unregistered button ("License Info" hint).
If you already have a license, please, activate Trojan Killer Portable with your personal key, pressing the link here and entering your activation code into respective field.
If you do not have a license, please, press the button Get a license and purchase Trojan Killer Portable.
After activation of your account you will see your license / activation code, e-mail address you used while purchasing Trojan Killer Portable, information about your license.
Also you can manage your account in Member Area.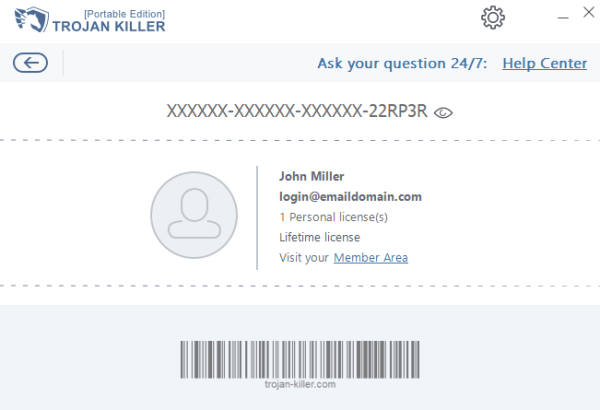 On the screen you see already activated product.